There is no other way to experience the closeness of the African Bush, sitting by the camp fire in the velvety African night, you will hear the calls of crickets and nightjars, the barking of zebra and the unforgettable sounds of lion.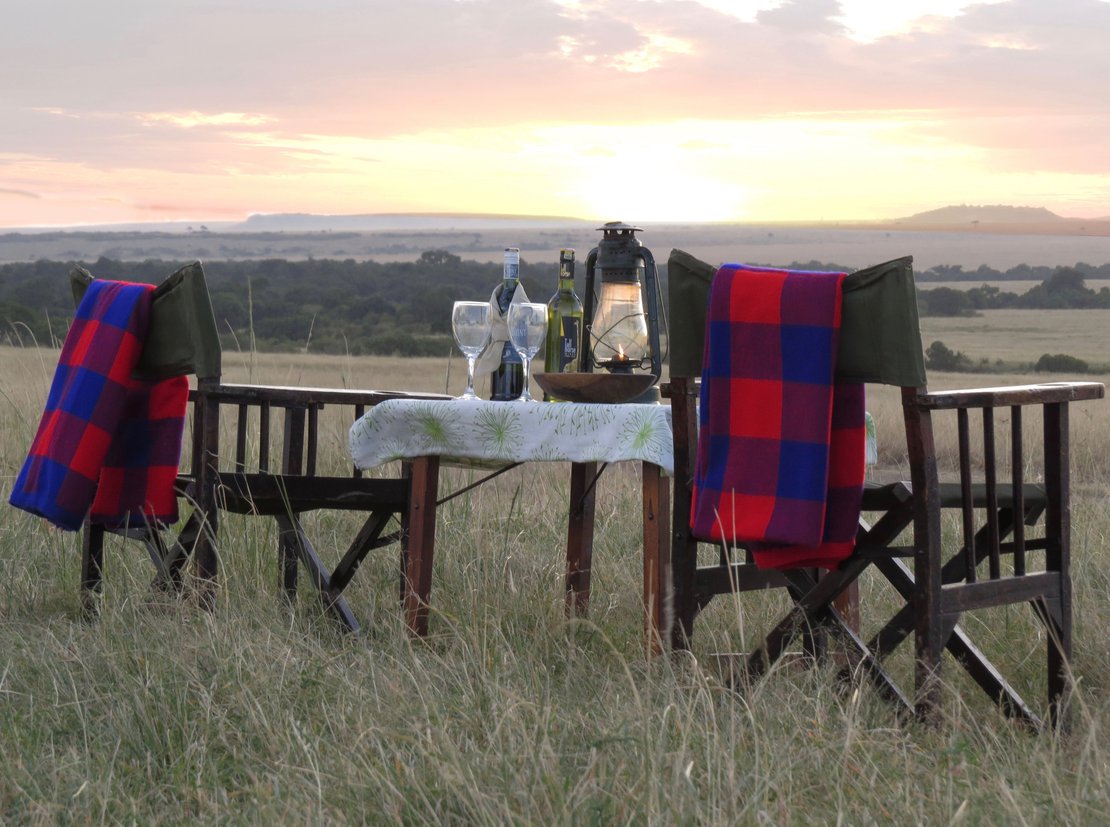 What is Luxury Mobile Camping and why choose it?
Mobile camping is inspired by the traditions of the grand old safaris of yesteryear. Everything needed for the camp is packed into a lorry and set up where ever YOU want it, especially for YOU. We choose exclusive wildlife conservancies and parks to allow you to experience Africa like its meant to be.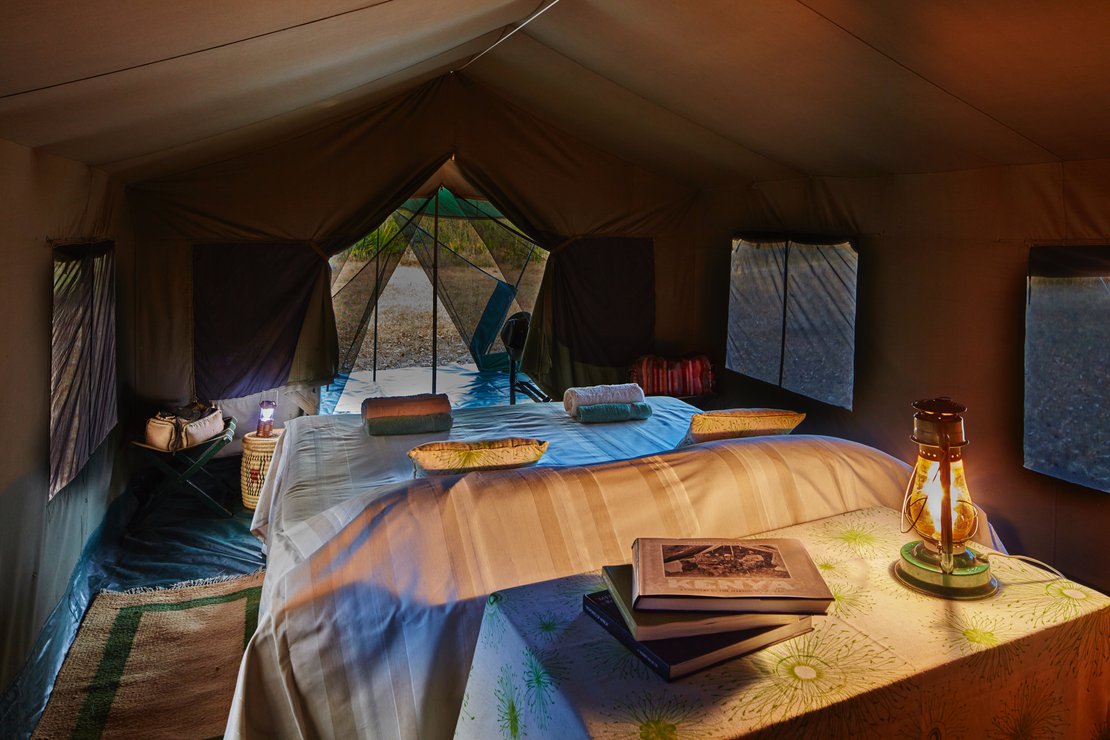 In every way, you will experience the Africa that the purely lodge bound visitors will never know, enjoying the comfort and personal service that only a private camp can provide, flush toilets and all.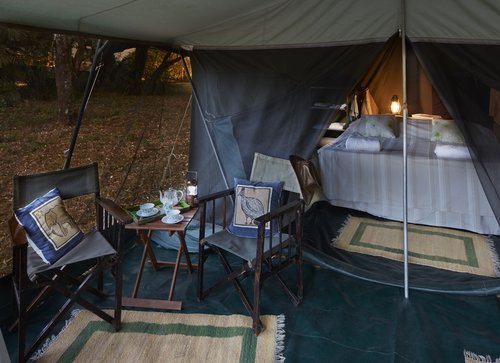 Whilst at one of our luxury mobile camps, your accommodation will be in large insect-proof tents with adjoining verandas, equipped with large, sprung beds with sheets and blankets. Each tent has its own shower and our specially designed flush toilet.
Environmentally friendly seems to be the buzzword at the moment.  But EAWS has been sympathetic to the environment and its communities for the last 50 years.  With no permanent structures, the camp is put up especially for the safari then dismantled and returned to base, complete with the rubbish which is recycled, leaving the site as we found it.

This way we are confident that our impact on the local area is minimal.  EAWS is very serious in its responsibility to protect nature and its environment for the future generations.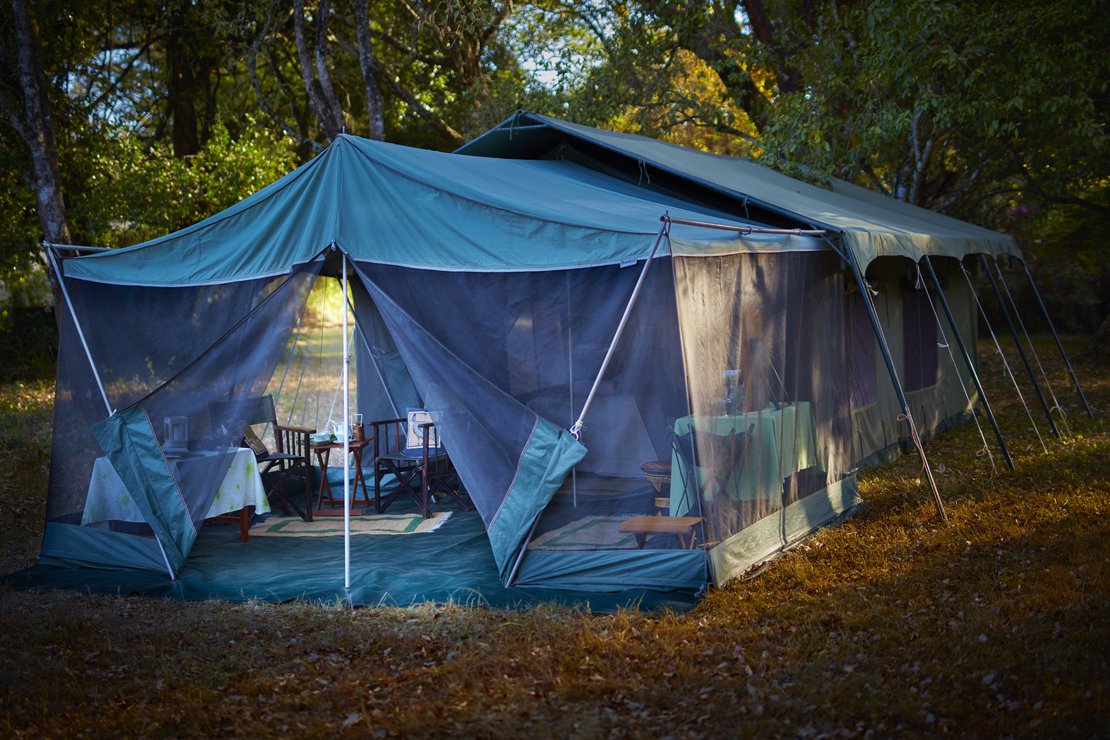 Our two-week Safari was one of the most memorable trips of our lifetime. The care and attention of the EAWS team was impeccable, and we utterly loved the mobile camp!

- Rob McLain
Though the camp is mobile, we provide the creature comforts that will make you feel instantly at home. The Anderson family and our well trained team wishes to invite you to step off the commercial conveyor belt and join us on an exclusive adventure of a life time.
Delicious, fresh food is prepared daily by our experienced African Safari chefs. Our menus are tantalisingly tailored to suit your preferences. There is a full bar in the dining tent, with cold drinks and a constant supply of ice.

While the private camp is moving from one game area to another, you will stay in an exclusive private ranch/home, situated in a Wildlife Conservancy/Park on the way to the next wildlife location where the camp is being set up again ready for your arrival.

Traveling in our 4-wheel drive custom-built vehicles, comfort is our keyword. Specially designed, our vehicles allow for plenty of leg room between the well positioned and comfortable seats. They have 2 roof hatches and large side windows allowing for excellent visibility for game viewing and photography. They are also equipped with library of wildlife reference books, extra seat pockets for storing camera equipment and personal items. These 4-wheel drive vehicles can go almost anywhere in most weather conditions, giving access to the more remote areas of the parks and reserves.